Hi there, welcome to VLCalendar.com. My name is Karen Cline, and I am the head graphic designer and founder of the VL Calendar brand. We are honored to have you with us for all of your calendar and graphic design needs. Here at VL Calendar, we understand that there are few things more important than staying organized. With the endless obligations, meetings, and special events that our modern world demands, it can be so easy to lose track and feel lost, and that's what makes staying on top of your schedule so important!
At VLCalendar, we believe that staying organized should be simple and stress-free, which is why we have calendars for every month of 2020, 2021 and 2022 available for download, free of charge. That's right, absolutely free! Our team does not think that staying organized should be expensive, and that's why we have multiple calendar design options for you available at the click of a button.
Enjoy a more simplistic look? Then our standard black and white calendars are for you! Want to be inspired by a beautiful, aesthetically pleasing calendar? Then our pink and purple floral collection is just what you've been looking for! To access our collection of unique calendars, all you have to do is simply click on your desired calendar download, select .pdf or .jpg file type, and print. Or, if you're more of a digital person, you can even edit our calendar file to type your monthly obligations right into the document before printing! It truly can't get any easier than that!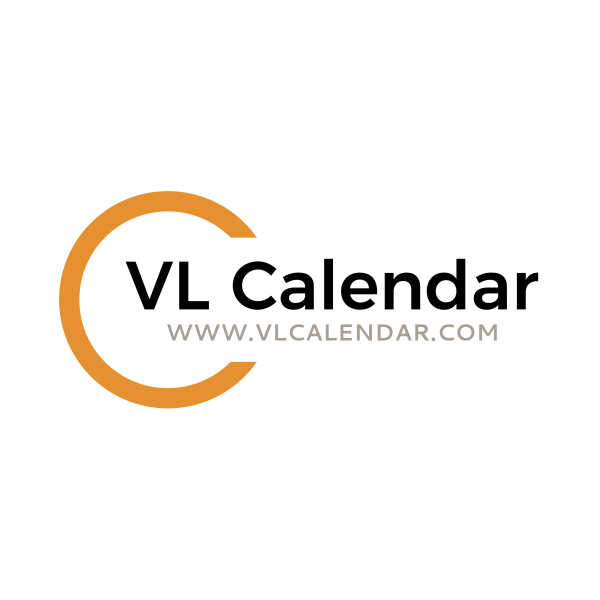 And one of our favorite things about the VL Calendar brand? We are always looking to get bigger and better. In addition to recently expanding the calendar design options that we offer, we also have recently added major holidays to our calendars. By labelling all major dates on our free calendar downloads, we know we've increased our product quality. Say goodbye to the days of tediously attempting to keep track of vacation days, non-working days, and major holidays. We're happy to say that we have now taken care of that organizational stress for you!
Finally, one of my favorite things I get to do as owner of VLCalendar, is reach out to and connect with you all. Please never hesitate to reach out to me with any questions, concerns, or design tips and tricks. In fact, I look forward to sharing my graphic design advice with viewers like you each and every month.
So thanks again for visiting us here at VLCalendar.com and we look forward to continue to serve all your calendar needs. Please remember to check back monthly for our latest design releases, and stay connected with us through our social media pages listed below. Here you'll find the most recent VLCalendar brand updates, be able to read our design tips, and most importantly, have access to our latest calendar designs! Thanks, and happy planning!
Twitter: https://twitter.com/vlcalendar
Instagram: https://www.instagram.com/karencline96/
Facebook: https://www.facebook.com/vlcalendar
Pinterest: https://www.pinterest.com/vlcalendar/
Or feel free to contact me, Karen Cline, the proud owner of VL Calendar, directly here: https://www.vlcalendar.com/contact